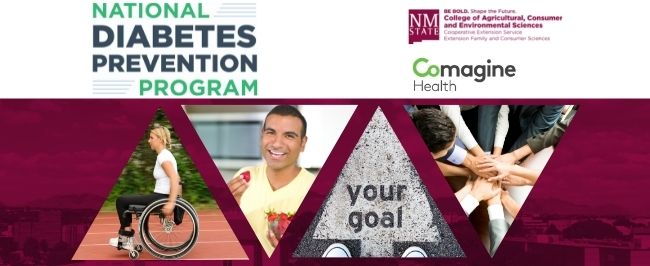 NMSU Extension National Diabetes Prevention Program
National Diabetes Prevention Program (NDPP): is a FREE year-long lifestyle change program targeted towards individuals with pre-diabetes. Participants meet for Sixteen consecutive weeks for 1 hour before transitioning to monthly maintenance classes 6-8 month period. The program is designed for people who are at high risk for type 2 diabetes and want to lower their risk. The mode of delivery will be held virtually via Zoom.
Upcoming Class
See the Infomation session tab below.
Information Sessions for the Diabetes Prevention Program